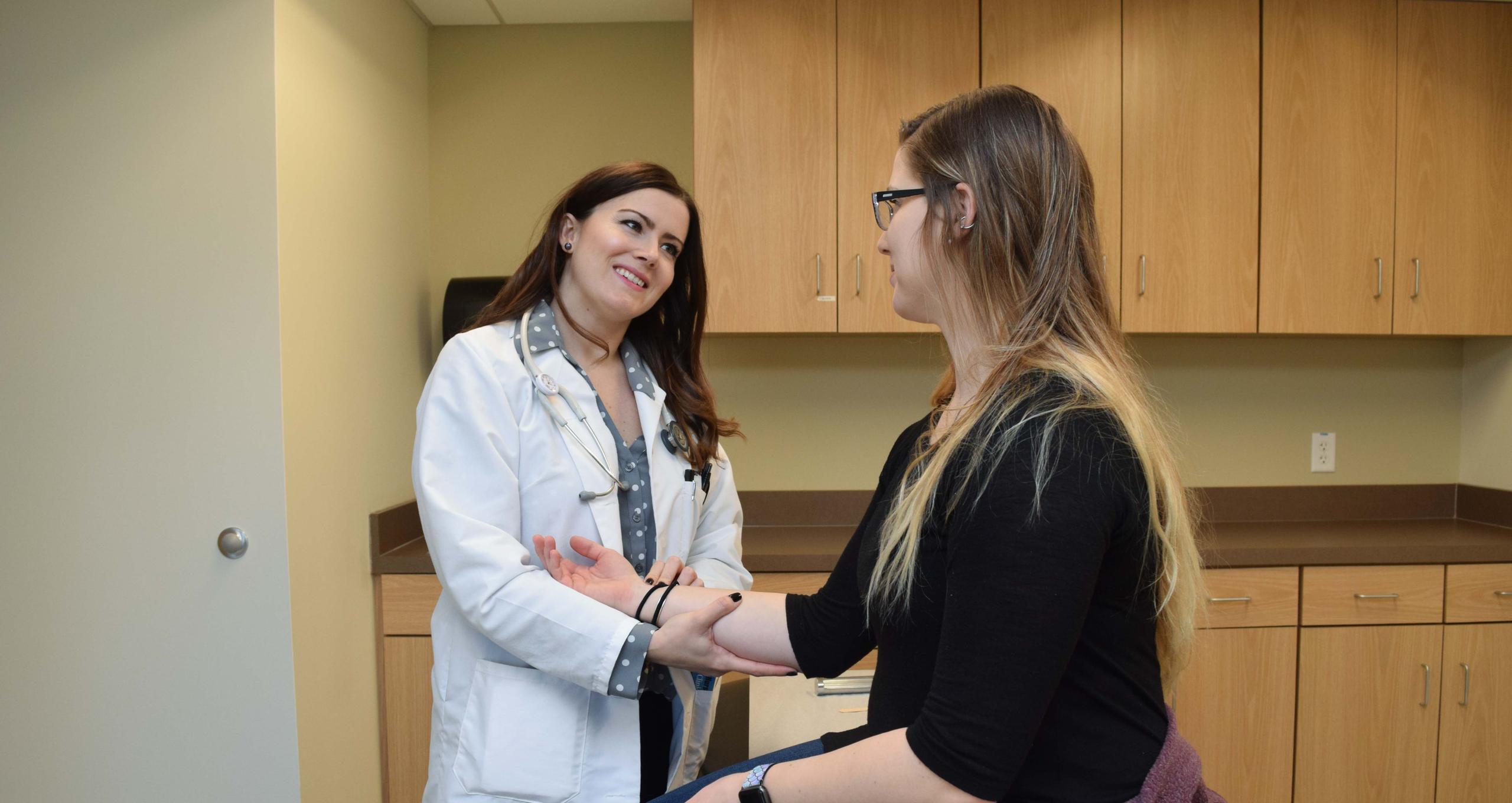 Doctor of Nursing Practice
Serving as leaders in health care reform, Doctor of Nursing Practice (D.N.P.) graduates are able to shape the future of health care, making revisions with purpose and efficiency. The D.N.P. program at Salisbury University addresses the growing need for nurses in advanced-practice nurse roles with special skills in managing complex health needs in a cost-effective and collaborative manner. The curriculum emphasizes the use of evidence-based practice and technology to guide administrative and clinical decisions, as well as policy development.
What Can I Do

with

a

Doctor of Nursing Practice

?

The D.N.P. is designed for registered nurses seeking terminal degrees in nursing practice and offers an alternative to research-focused doctoral programs. Our graduates practice at the highest level, whether working with individuals, groups or organizations, and serve as leaders in health care. D.N.P. graduates will also be able to move into clinical faculty roles, helping to ease the shortage of RNs in the area by serving as faculty for institutions of higher education. The D.N.P. program is for nurses in advanced practice roles, including:
Clinical Nurse Specialists
Nurse Anesthetists
Nurse Educators
Nurse Executives
Nurse Midwives
Nurse Practitioners
Why Choose a Doctor of Nursing Practice at Salisbury University?
The D.N.P program at SU is accredited by the Commission on Collegiate Nursing Education (CCNE), providing objective validation of the quality of our curriculum. This quality is also evident in the consistently high NCLEX-RN pass rates of undergraduate students and the excellent certification rates for Family Nurse Practitioner (FNP) graduates throughout the history of the program.
Students of SU's D.N.P. program also benefit from:
Close interaction with faculty who are engaged in local health care systems
Small classes with a high level of faculty interaction
Courses delivered in distance-accessible format
Individualized coursework tailored to each student's experience
Competitive pricing in both tuition and fees
The D.N.P. curriculum is designed to maximize nurses' abilities to translate evidence into practice and to use new knowledge about health care systems, quality improvement and information technology to improve health care outcomes in the region and beyond. D.N.P. graduates are experts in the region's health care systems, able to lead organizations and agencies as they revise their policies and procedures to meet the new demands of health care reform.
Programs for Bachelor's and Master's Degree Holders
Program Overview
For details on admission, program policies as well as the program requirements, visit the University's catalog:
Faculty with Real-World Experience
The faculty at SU is dedicated to the education and growth of their students, using their expertise in the field to prepare students for their career goals.
Learn More About Our Doctor of Nursing Practice Program